Hospitality
High productivity marketing at Slieve Russell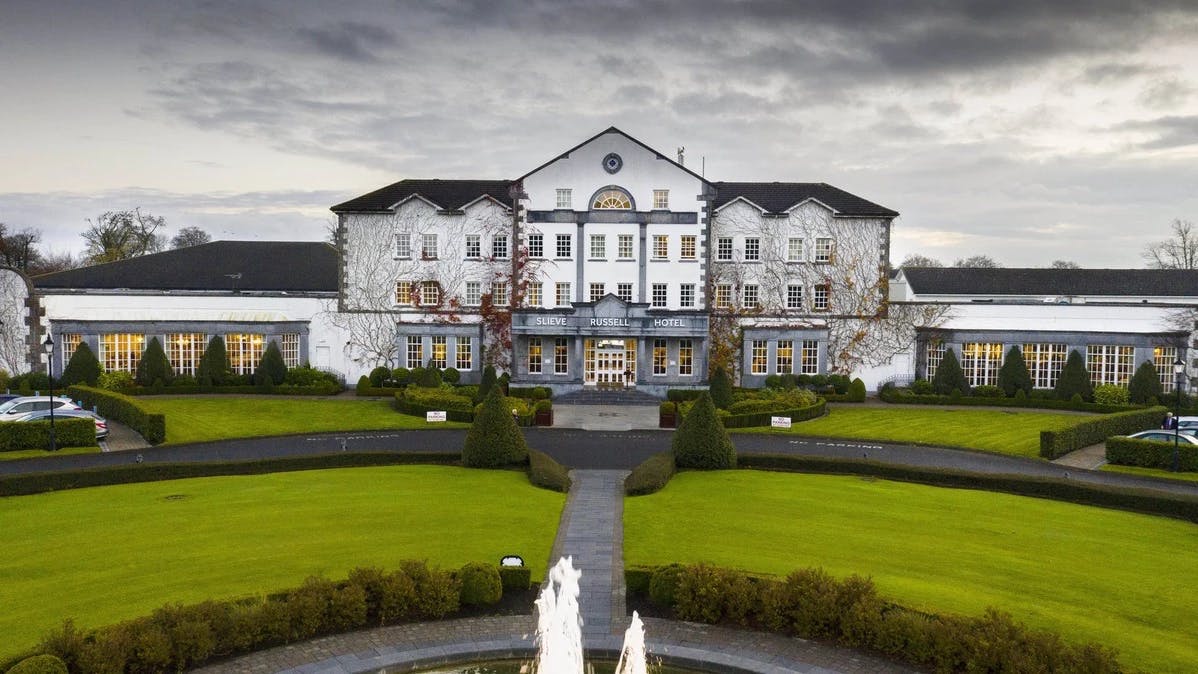 ''We have uploaded many of our templates to Tweak. It's very easy to put our material into them - and it looks the part, instantly."

Laura Brown
Marketing and Social Media at Slieve Russell Hotel

Located in County Cavan, Ireland, the Slieve Russell is a 4* Hotel Golf and Country Club with a Spa and Wellness center on-site. With 350 employees across the various elements of the hotel, which includes two restaurants.  Serving up to one hundred sixty golfers a day, it's one of Ireland's largest hotels, and its marketing operation has a lot of moving parts. Marketing for the hotel is all produced in-house and requires a platform that allows the team to work quickly and flexibly without compromising brand standards.
'Tweak was particularly cost effective for us, if someone wants something designed for, say, the country club we can do that in-house' Laura O'Brien, who manages marketing and social media. Discovering Tweak has changed how marketing operates at the Slieve Russell and allows the team to produce the high-quality marketing materials required with minimum fuss. Slieve Russell's team creates a plethora of collateral types, from printed materials in the hotel to social media posts, menus, internal comms, and online advertising. 'We use Tweak for every department in the hotel, from the Country Club, to the Golf Club, to the Spa and advertising in the local newspaper,' explained Laura.
For Laura, a significant benefit is that she can reduce her workload by allowing staff members from other teams to create their collateral but still maintain control over the brand. 'I like the fact that we can opt to approve designs created by the team, to ensure they're consistent with brand guidelines. It's a great asset to allow us to manage our marketing collateral' she added.