Retail
How Expert Hardware save 5000 hours per annum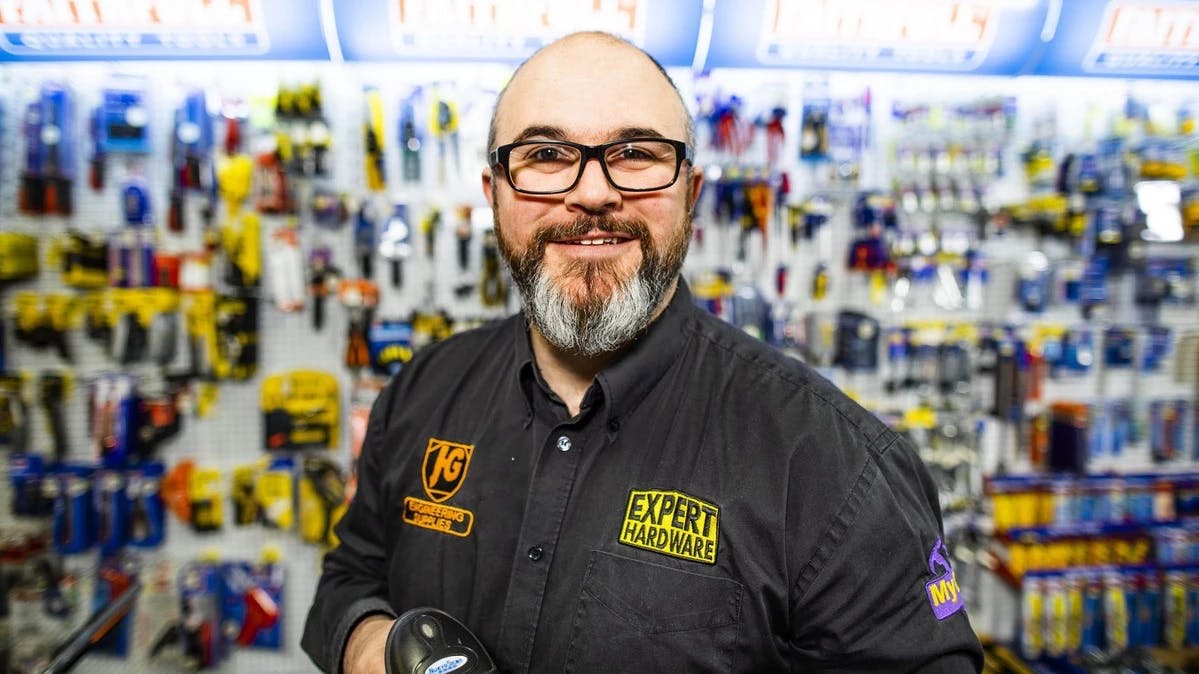 "What led me to Tweak was the simplicity of use. Just scan a barcode and you have the image, product description and pricing all there, on the screen immediately. It's fantastic."

Alan Grant
Manager, Expert Hardware Group

Expert Hardware is a franchise for independently owned Hardware and DIY stores. They have a strong brand, which has been built over 15 years but found challenges in maintaining brand consistency. Marketing collateral is produced in-store by the fifty owners in the group. Looking to find a solution, Expert Hardware discovered Tweak.
Maintaining Brand Control
Using Tweak, they can manage their brand centrally, with tight controls on-brand templates that prevent assets from being misused while empowering store owners to create collateral as and when they need it.
Tweak just gave us more central control over brand guidelines, which is paramount for our brand. The system we had was archaic and cumbersome and we found Tweak to be a very easy platform to, use.' explained CEO Gerry Fallon.
Easy to use
For users within Expert Hardware, it is the simplicity of the interface that makes Tweak so intuitive. Users can scan a barcode or enter a product name or brand to find a product image. The product shot, complete with data and pricing information, is instantly ready to be dropped onto a print or digital design template.
 Typically store owners use Tweak to create A4 posters, Banners, Point of Sale marketing, and Social Media content. 'We use a range of media to advertise our business. The one that works for us at the moment, we find, is Facebook. It's the biggest immediate return that we see.' declared Alan Grant, Manager, who runs his own Expert Hardware Store.
 Time-saving solution
While some stores had spent up to an hour a day on marketing material, they can now create weeks worth in minutes. Since they have been using Tweak, Expert Hardware has saved upwards of 5000 hours a year while ensuring that the brand is consistent across all their stores. It has been transformational for store manager Alan. 'It has freed up time, and let's face it, time is money in retail. remarked Alan.