Retail
How Joyces' Supermarket produce a 24 page catalog in a day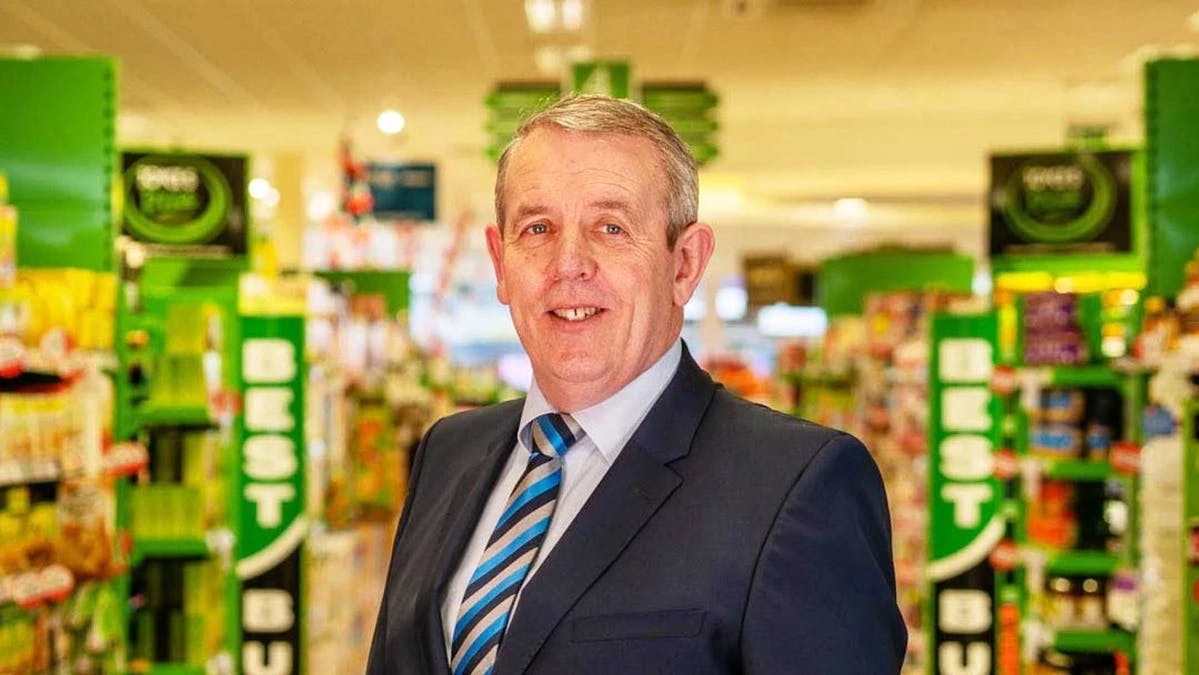 "Our 24 pages direct mail catalogs used to take a lot of work and effort to produce. In-house using Tweak, we can produce a 24-page mailer and turn it around within a day, changing prices or products in seconds."


Joyce's Supermarkets is a chain of independently owned supermarkets that competes in the hyper-competitive grocery market with global giants, Tesco, Aldi, and Lidl. CEO Pat Joyce believes that the success of the business, started by his father in 1951, is based on a close connection with his local communities and a very high level of operational efficiency.  This entrepreneur and his team are master marketeers, with a very significant spend in local newspaper advertising, local radio, and over 30 direct mail campaigns to every home in his target regions, every year. He believes in leading on price and product offering by making last-minute decisions on promotions. 
The solution Joyce's were looking for
Joyce's achieve this real-time marketing efficiency using Tweak for the creation of advertising and marketing collateral with its Brandbank connector. Pat explains how Tweak gives his business a competitive edge. "When I was introduced to Tweak, I knew immediately it was what I had been looking for. I said, 'That makes perfect sense. How hasn't somebody hadn't thought of that years ago?'. "If we have a deadline to sign off, on a Friday at 5 pm for the direct marketing to go to print, I can make changes within a few minutes of deadline, with no risk of errors. Our marketing collateral is then right up to the minute. We're in a very competitive market, so you need to be very nimble to know what's happening in the marketplace and what the competition is doing. You need to be able to react to different situations and to lead the field as well. It's all about efficiency and keeping things lean and maintaining that professionalism throughout the business, so Tweak allows us to do that.
Using Brandbank efficiently
We've had a license with Nielsen Brandbank for product imagery for many years, but we find now since it's integrated with the Tweak that it's very efficient, and it's allowed us to create marketing a lot faster. It's only a matter of typing in the product name or barcode, and the particular product will come up on the page. Using our old system where designers placed images manually, designers sometimes pick the wrong product and get into the page. We've eliminated the possibility of errors, and there's a lot of time-saving and higher productivity". 
Store staff create point of sale
Joyce's have implemented Tweak for point-of-sale creation in their stores, using their branded templates and Brandbank imagery. Every store has consistent branding, and store operatives across the chains share the task of updating artwork and downloading PDFs.
This brand consistency is essential for Pat Joyce. "We can have that sort of uniformity when customers go into each store, they recognize the point-of-sale, making it easier to find what they need. When customers visit any of our stores, it's the same design. It's the same model everywhere. So that simplifies the work process as well. It took very little training for the store staff to learn how to use Tweak, making it very efficient for everybody."
Agile operations in-house
Pat Joyce has invested heavily in creating an agile and efficient retail business but recognized that to maintain that efficiency, he needed to make marketing move as quickly as the rest of his business operations. 
Joyce's Supermarkets still use external design consultants but have brought the population of those designs in-house by uploading their Adobe InDesign brand templates to Tweak's brand asset management platform. This change means that Joyce's has full control of their marketing, producing print-ready PDFs for direct mail, point of sale, and newspaper advertising straight from Tweak. They are also able to fully leverage their Brandbank subscription by connecting it to their templates in Tweak.
Producing a 24-page mailer in a day
"Over the years, I've seen how cumbersome and tedious it is to change information and pricing on pages, using external designers, and standard design software. You're trying to explain to somebody over the phone, or you're trying to email changes, which causes a lot of anxiety and hassle at deadline time. With Tweak, you can do it there in front of you, and if you don't like it, you can change it again, so it's only a matter of seconds. You can do things at the last minute as well. Tweak is exactly what I was looking for. 
"Our 24 pages direct mail catalogs used to take a lot of work and effort to produce. In-house using Tweak and Brandbank, we can produce a 24-page mailer and turn it around within a day, changing prices or products in seconds."