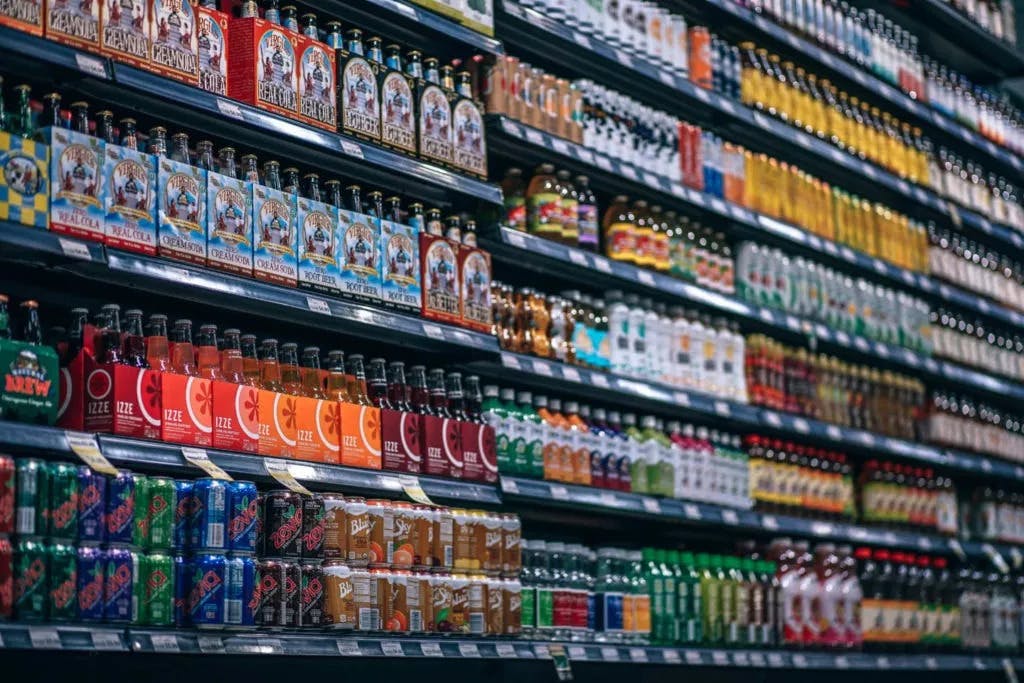 It is no secret that supermarkets have long been pouring large quantities of money into marketing their businesses in the hopes of increasing their customer expenditure. By taking into account customer behavior and social behaviors, you can build a successful marketing plan that will increase your sales and boost your profits.
So, in this article we've decided to curate our top 10 simple, yet effective supermarket marketing strategies to help you come up with some of the most creative ways possible to attract your customers.
Our Top 10 Approaches for Supermarket Marketing
Seasonal Campaigns
Supermarket owners might be under the impression that seasonal campaigns can only happen when moving from fall into winter. Well – you no longer have to wait in-between seasons for Halloween, Christmas and Thanksgiving to come around for your supermarket to cash in.
Creating marketing campaigns around Easter, Valentine's Day, Mother's and Father's Day can help you to earn year-round, with much smaller interims between seasonal days.
Unfortunately, people tend to see larger supermarket chains with often negative connotations. While this is not always true, you might still need to work hard to change your clients' opinions.
Focusing on your country and county's national holidays can help you to gain a positive reputation with your customer as less of the standoff-ish personality of large corporations.
For example, as an Irish supermarket chain, you can equally focus on marketing your products around St. Patrick's Day – but also county-specific events such as sports championships.
Advertise Multi-Use Products
Often supermarkets will make the majority of their revenue from existing customers, who already know the quality of the shop and the brands they offer. Because of this, the majority of new sales and increase in sales will come from convincing existing customers to spend more – rather than attracting new customers. 
If you advertise a product as having more than one purpose, you will give people an extra incentive to buy. This can be as simple as advertising carrots as a great dinner side, but also as a snack when sliced to have with hummus.
Host Cooking and Educational Classes
Every locality has a chef personality, or someone with a cooking book out that they need to promote. Why not have them host a cooking class where they use your supermarket's ingredients in their recipes?
Afterwards, if they post about it on social media – all the better!
If that doesn't seem achievable, another option is to create videos in the fashion of Tasty, showing simple, but delicious recipes showing your own produce.
With videos that only need to be a few seconds long, you can make an exceptional difference to your business and the traffic your other posts will receive.
The classes you host don't always have to be cooking classes. Instead, you can have a nutritional classes or classes about shopping on a budget – all of which are topical and popular.
Promotional Prices
There's no denying that everyone loves a good discount. Even though it's far from subtle. One of the best marketing techniques for supermarket is to offer promotional discounts when you can.
If your supermarket offers discounts for a limited time only, people will likely buy in bulk.
With promotional pricing, you can also create loyalty coupons and loyalty cards to draw back in customers. people base where they do their grocery shopping on where they can receive value.
Better yet: digitise your coupons and loyalty cards as most shoppers have their smartphones in their hands as they shop!
Work with Brands
It's likely that your supermarket, like most nowadays, will have a card where your customers can gain points in exchange for deals and discounts. Why not make some of those deals products from fashionable brands?
Finding a brand that designs beautiful kitchen utensils or plates can really entice your customers to return to your store for the smallest things, which on a mass counts a lot.
Try where possible to use local brands. This will gain you positive feedback within your local community that is most certainly worth fostering.
Free Samples
How often have you walked into a supermarket and found that around a certain isle, there was a small stall offering free samples?
If sacrifice a small amount of produce in the name of free samples, you will inspire people to invest in that product.
After all, there is very little that shoppers love more than free food – especially during their weekly shopping. improve the experience of those you are wandering your store and you can make it easier for your brand to win over regular shoppers.
Loyalty is the bread and butter of the supermarket business. Showcase items with complimentary ones. Offer a taste of guacamole with some new tortilla chips and then you have double the advertisement!

Social Media Campaigns
It's no secret that the world is the social media crazy, and as a result, businesses have to be. Social media campaigns have been a whole new source of revenue for businesses in the past few years and there's no reason supermarkets cannot have a Facebook page, or Instagram and Twitter account.
Supermarkets can marketing their produce exceptionally well on social media platforms. Having an image-based Instagram account can be hugely beneficial. Showcase all of the different ways in which your business interacts with the community.
You can also take advantages of national and international food days, such as National Doughnut Day and be creative with hashtags and images.
If you are feeling creative you can develop a newsletter that can be used to entice readers through digital coupons for different produce depending on season, availability and interest.
For example, at Valentine's Day, you could consider offering coupons for hot chocolate, flowers, gift bags and celebrations cards.
Personalized In-Store Advertisement
By the use of in-store advertisements and announcements you can inform your customers of any promotional offers in the specific areas of the store that they need to find things.
If you use a handwritten chalkboard sign in a section for local produce, it offers a sense of locality – and represents that you care about the personal touches that your local farmers offer.
You should always advertise with your branding, it should match your general store's color palette and typography so that your customers can begin to create firm and positive associations with your brand.
Online Print Marketing Materials
Have you been spending a huge amount of money on designers and printers for your business to get your key marketing messages across? With every price update are your emails are full of over and back conversations with your designer?
You can avoid that with online design services. 
With pre-designed templates for different business types, you can print your flyers, brochure, banners, posters and enjoy 24/7 access to all of your assets from any web browser.
Charity Work
If you work hard to affiliate your business with your prominent charities, this will help you to gain a positive reputation as a supermarket that cares not only about sales – but also your local community.
Offering charity events such as coffee mornings, helps not only the charity, but also your business as you draw in existing and prospective customers with events and the kindness your supermarket has shown.